CONNECTING BRANDS WITH THE RIGHT CONSUMERS IN REAL-TIME THROUGH DIGITAL AUDIO
CBS is excited to announce the launch of AudioVelocity, our platform to serve targeted ads across digital radio streams and podcasts.
For the first time ever, Canada's advertisers will have access to the digital coverage of a comprehensive portfolio of Canada's leading radio broadcasters and podcasters: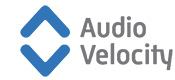 The arrival of AudioVelocity reflects the combination of evolving consumer behaviour, maturing technological capability, strong advertiser demand, and a deep commitment by Canada's leading audio operators to deliver accountability and innovation.
AudioVelocity is a timely and powerful complement to the reach and impact of linear radio, offering advertisers:
Unprecedented digital audio scale

Advanced targeting capability

Local-to-National coverage options

Ease and consistency of execution

Seamless integration into local, engaging and brand safe content


HOW DOES IT WORK?
AudioVelocity is CBS's platform to serve targeted ads across digital radio streams and podcasts through pre-roll/in-stream listening.
The digital audio platform allows advertisers to deliver ads through connected devices using

Dynamic Ad Insertion (DAI)

Inventory comes from our broadcast (digital stream) and podcast (on-demand) partners

The radio programming through streaming is the exact same as the Over-the-Air (OTA) feed

DAI overlays the digital audio spot to run through the connected device where there are promo ads OTA

On-demand ad insertion happens at the time of requesting a podcast through a connected device
CBS IS NOW YOUR ONE-STOP SHOP FOR AUDIO STRATEGIES!
Download the AudioVelocity Media Kit
Read the AudioVelocity Press Release
For more information please email info@audiovelocity.com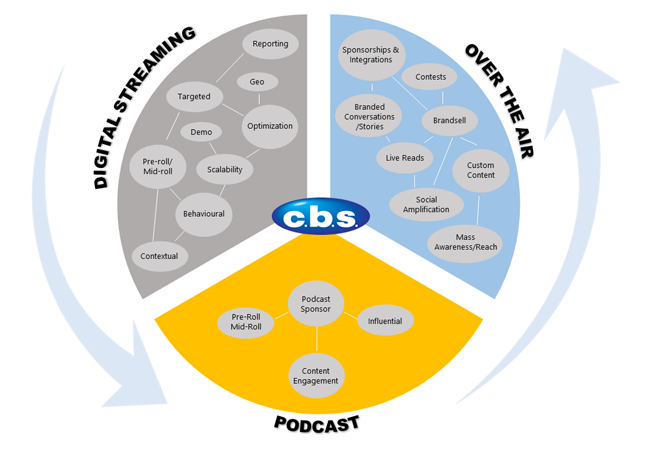 COMPETITIVE
LANDSCAPES
Broadcast
Calendar